Course details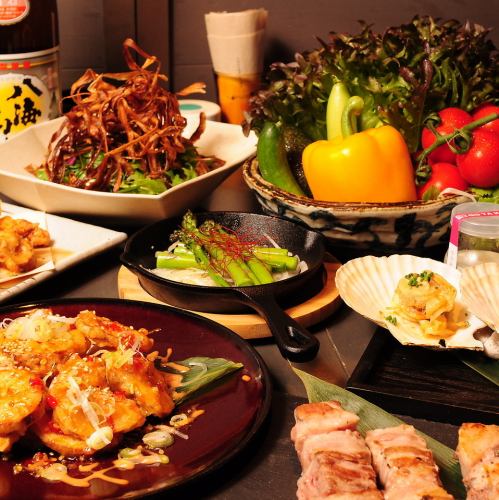 Feel free ◎ 120 minutes banquet 6 goods 3800 yen [drinking] ⇒ brought in with coupons & fried large shrimp
By using a coupon3800 yen
Credit is possible * The time of the seat is two hours, the all you can drink is 90 minutes and it becomes the order stop.
6items

4

-

76persons

All-you-can-drink available

90 minutes more than 61 kinds of fulfillment all you can drink
One pair of 4 people can use it.There are times when there is change of contents by purchase.
Course menu
○ Monthly salad
○ fried chicken and fried etc.
○ One piece of Biei pig
○ Biei North Harima frit
○ cooked rice
○ Pudding
● Receive a piece of scalloped scalloped coupon by using coupons ※ In case of time change There is change
All-you-can-drink menu
· Beer / sparkling wine
· Sapporo raw classic / sparkling / sparkling cassis / sparkling GF / sparkling OJ
· Shochu high
· Oolong / Supreme Matcha / Mango / Orange
·sour
· Lemon / Collagen White Grapes / Collagen Rose Hips / Kiwi / Apples / La France / Muscat / Apple Vinegar Mangoes / Pomegranate Black Vinegar / Honey Mulberry Vinegar / Blueberry Black Vinegar
·Cocktail
· Cassis Base 4 / Peach Base 3 / Bulldog / Screwdriver / Moscow Kure / Shandyagaf / Kalua Milk / Supreme Green Tea Milk / Supreme Green Tea Beer / Wine Base
· Shochu
· Black Kirishima / yuri potato / bright farm village / warbler
·Fruit wine
· White plum wine / red plum wine / black plum wine / yuzu sake
·Sake
· Honorable Honorary Brewery / Hakkaisan
·Soft drink
· Oolong tea / Orange / Supreme Matcha / Grapefruit / Mango / Cola / Non-Cocktail
·wine
· Glass red / glass white
Reservation deadline

Up to 18 o'clock yesterday on the day before the desired store visit
Available days for reservation

Monday - Sunday - Public holidays - Holidays
2018/11/30 update