Course details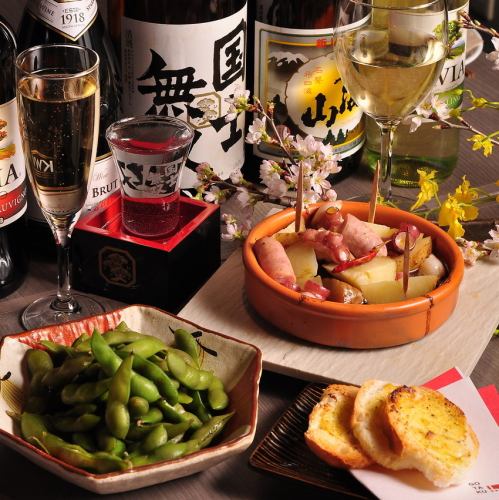 The day OK !! Draft beer included! 2nd meeting course (3 appetizers + dessert) 2500 yen 90 minutes [with drinking]
By using a coupon2500 Yen
Credit is possible * The time of the seat is two hours, the all you can drink is 90 minutes and it becomes the order stop.
4items

4

-

76persons

All-you-can-drink available

90 minutes Comprehensive Sapporo raw classic including all 61 species
It is a profitable course with 2500 yen for appetizers with 3 items and draft beer including draft beer.The time of the seat is 2 hours, the all - you can drink is the 90 minutes and the order stop.
Course menu
For the day OK, the content varies somewhat on that day.
Example)
Edamame
Soup stock egg
GOTAKU special salad
Potato frit
Three snacks such as fried chicken
+ Dessert Black sesame pudding
All-you-can-drink menu
·beer
· Sapporo raw classic included / non alcoholic beer
· Shochu high
· Oolong / mango / orange / exquisite matcha
·sour
· Lemon / collagen white grape / collagen rosehip / 4 fruit vinegars / La France / Muscat / apple
·Cocktail
· Cassis base 4/2 peach bases / Bulldog / screwdriver / Mosconeur / Shandyagaf
· Shochu
· Black Kirishima / yuri potato / bright farm village / warbler
·Fruit wine
· Red plum wine / white plum wine / black plum wine / yuzu sake
·Sake
· Honorable Honorary Brewery / Hakkaisan
·Soft drink
· Oolong tea, cola, exquisite matcha, orange, grapefruit, cider, non alcoholic cocktail
·wine
· Glass red / glass white / sparkling
Available days for reservation

Monday - Sunday - Public holidays - Holidays
2018/12/17 update